Built with smaller operations in mind, the Nitro 375RS is constructed with top grade materials to handle real day-to-day farming. With standard features including robust 5/8" apron chains, 34" diameter vertical beaters, and an adjustable guillotine endgate. The Nitro RS series of spreaders feature a limited lifetime apron chain warranty, steel box sides, and 3/4" poly board floors.
Features
Responding to market demand the NITRO Rancher Series was developed to ensure smaller operations get the same metering in a format tailored to them. NITRO RS spreaders are ideal for farmers trying to keep their yards clean while delivering rich nutrients to the field. Removeable beater assemblies provide increased value and functionality, allowing the NITRO to operate as a rear discharge trailer with a live floor when not spreading.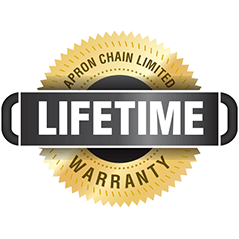 Apron Chain Limited Lifetime Warranty
Under the Apron Chain Limited Lifetime Warranty, Tubeline will replace a broken apron chain or connecting link on any Nitro model manure spreader. Restrictions may apply. For more information, please contact the Tubeline office.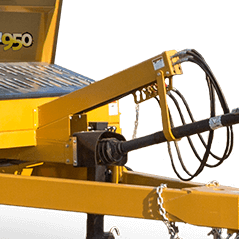 CV Shaft
All Nitro models come equipped with a CV (Constant Velocity) Shaft allowing for a tighter turning radius, less bending, and decreases breakage of the PTO shaft as well.

Guillotine Endgate

The guillotine endgate can be opened partially to meter the amount of material being delivered to the beater assembly. This ensures the optimal delivery of lime and various manure consistencies to the field.








Other Standard Features
Hydraulic-Driven Apron Chain
Apron Chain
Galvanized Slats
Quick Drop Beaters
Replaceable Reversible Knives
Robust and Dynamically Balanced
Beater Wedge
Driveline Protection
Industrial Jack
CV Shaft
High Load Bearings